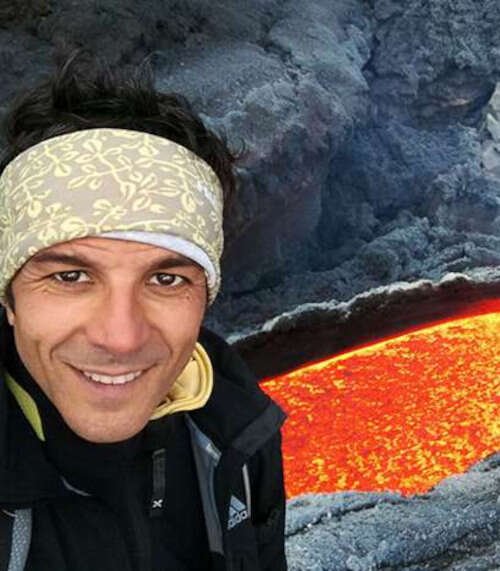 Giuseppe De Rosa
Volcanological Guide
Brief info
Love and passion for volcanoes started to grow in me about 20 years ago, when I first climbed to the top of Stromboli. In that moment I understood how true it was that nature lives, breathes and transforms itself every day. Passionate and dedicated to this island, where locals call the volcano "IDDU", I always try to pass on the emotion that every day this small island makes me live.
What I love about my job: I do not consider what I do for a living as just a job, I think that I am a lucky person since I do what I like every day: being with people and getting excited every time, discovering what nature has in store for me.
One thing you don't know about Peppe: The real adventures, the strongest emotions? The ones lived with my little daughter.